It's LiT! Announcing Lightning Terminal: Your Home for Lightning Liquidity
Today we're releasing a new browser-based, self-hosted dashboard for Lightning Labs products: Lightning Terminal. Initially, Lightning Terminal is focused on making it easier to manage channels using Lightning Loop. This is the first of several features that will enable new use cases and open the door to new possibilities with Lightning and with bitcoin. We hope that providing a more visual interaction with Lightning Labs products will make our technology more accessible and intuitive for all users and businesses building on Lightning.
Read more about installing Lightning Terminal and check out the product walkthrough to get started today. Existing lnd and Loop users may also notice that Lightning Terminal comes pre-packaged with the latest versions of lnd (v0.10.3) and Loop (v0.7.0), simplifying setup, installation, and upgrades. Note for those running earlier versions of lnd: starting Lightning Terminal as per the instructions above will upgrade your lnd version to v0.10.3.




At a broader level, there are a huge number of exciting, cutting-edge technologies involved with bitcoin and Lightning, and for all of us who are involved in these early days, one of the challenges we face is developing new ways to make these concepts more accessible. Everyone knows about ease-of-use development stories in the history of electricity, automobiles, computers, the internet, and as we rethink almost everything we thought we knew about money, the bitcoin community is going through that process as well. As it pertains to Lightning, one of the areas we've been thinking a lot about is how to make managing channel balances simpler. Lightning Loop, which launched about a year ago, makes moving funds in and out of Lightning more seamless, and Lightning Terminal provides a graphical way to work with Loop, building on the Loop API and command-line that were previously available.
As this is an alpha release, it's the very beginning of what we expect will be an ongoing process to evolve and improve the way Lightning users manage their channels, and ultimately use Lightning. As such, the initial setup and installation instructions still require a bit of technical knowledge. Another thing to note is that from a design standpoint, this release is targeted at users and companies who are operating Lightning services. In particular, we've gotten quite a few requests from new merchants and service operators who receive Lightning payments more often than they send, and would like to use Loop to empty their channels so as to continue receiving payments. One way we've described this is with the analogy of emptying a cash register when full. We've also outlined our goals and some of the key UX features and concepts in the README and walkthrough.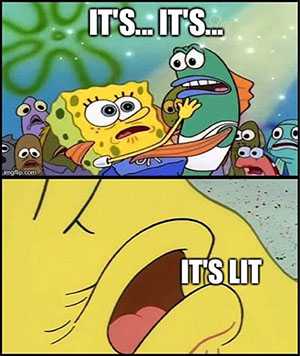 To that end, another area where we see room for future improvement is in the automation of channel management and liquidity management. We've talked with a number of advanced Lightning users who have written their own scripts and tools to manage their channels, and the Faraday channel monitoring and reporting tool we recently released also takes steps in this direction. Over time, we hope to cover more of this kind of functionality in the Lightning Terminal interface in a more visual and automatic way. As has happened with so many of the other technologies we now take for granted, we expect the technical aspects of Lightning to continue to become simpler and less visible over time.
We value the ideas and feedback we get from our users in the Lightning community and we're committed to building products that meet your needs. We've tried to incorporate significant community input and requests into this new release. Thanks so much to those Lightning users who took the time to meet with us during the design process to discuss their Loop UX challenges.
What's next? Time to test LiT out! This is an early release, so feel free to open issues with feature requests, ideas, or bug reports via the Github repo. Don't hesitate to reach out and let us know how we can make Lightning, Loop, and Terminal more useful for you. You can find us on Slack, Twitter, and email. The future of Lightning is LiT, join us! 🔥